All hail high-waisted shorts, your silhouette-enhancing style saviour this season. Work these waist-cinching wonder shorts in classic denim, poppin' prints and sophisticated scallop hems. A bralets' best friend, bag yourself a pair of these pin-perfecting shorts for a fabulously feminine silhouette.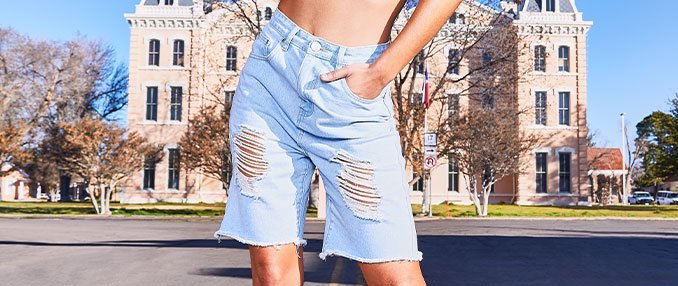 UP TO 80% OFF ABSOLUTELY EVERYTHING!
We're sorry, no results found
Try your search again
Or check these out...
Categories